Team Portal Manuals
Step 1: Open Browser, type in url: http://www.metroswimshop.com/teamname.You will get to the following screen. Click here to register.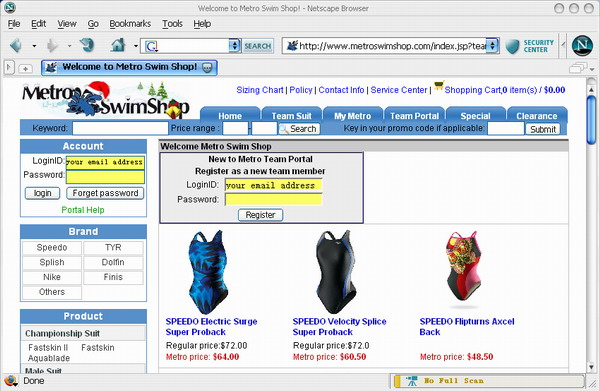 Step 2: Type in Registration information, fields with * need to be filled.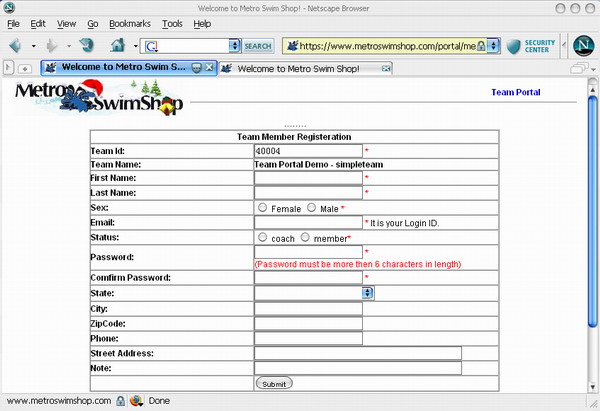 Step 3: Click Submit to create the member record.You will then see the following message.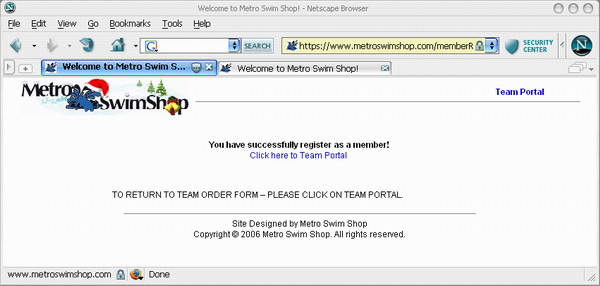 Step 4: Click on "Click here to Team Portal", and you will be led to the portal login page.