BLUESEVENTY Female Loop Dot Swimsuit
Avg. Customer Rating:





(Based on 1 Reviews)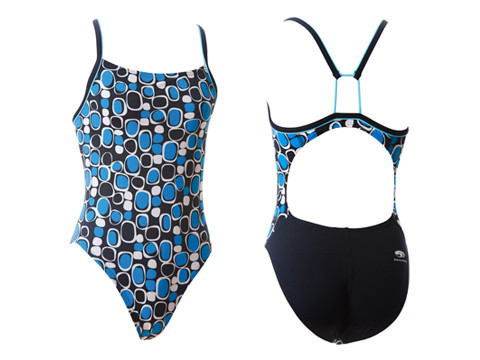 ---





Please Help Me! My suit is killing me!
By Molly from Knoxville, TN on 10/18/2021
I have just returned to competitive swimming after 20 Years away. I have gained a lot of weight. I am sure that with time I will begin to loose this weight and a standered size suit will fit me. But for now I bust measurement is 46 and I can not find a suit to fit that is not rubbing me raw around my arms. I need to have a suit that does not make my skin raw and painful. Please can you help me. I am sure I will have to buy many suits but for now I need 1 comfortable suit to swim workouts in.