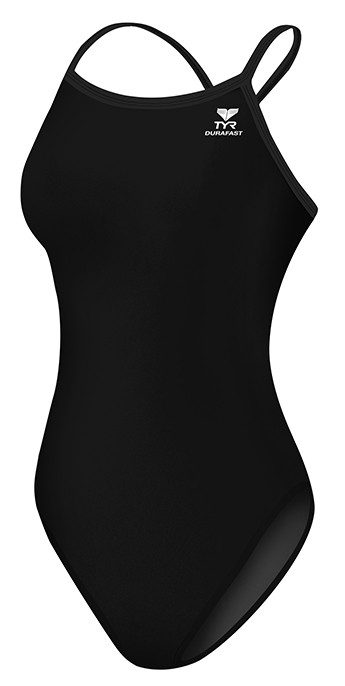 Swim strong and never fade with the Women's Durafast Elite Crossfit Swimsuit. Constructed with TYR's most durable textile - Durafast Elite - the TCDUS7 performance swimsuit utilizes high denier poly fiber and innovative circular knit construction to combine the strength and colorfastness of polyester with the comfort of spandex.

Featuring a medium neckline, sleek/flexible straps, open back and moderate cut leg, our Crossfit swimsuits are the perfect performance suits for athletes who want less coverage that still provides reliability and support.

All TYR Durafast Elite products have an antimicrobial lining for odor protection and long lasting freshness. Due to their chlorine proof and colorfast nature, Durafast Elite swimsuits are able to sustain 300+ hours of use, while maintaining a comfortable hold on your body. So no matter which of the solid colors you choose, you can be sure these performance swimsuits will shine as bright as you do in the water.