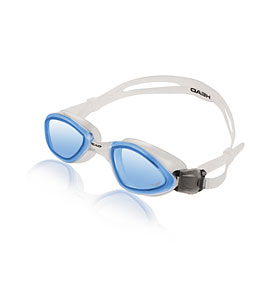 HEAD SWIMMING Tiger LSR + Standard Goggle

High performance goggle with Liquid Bi-Silicone Technology that grants perfect comfort with Rapid Adjustment System.

- Comfortably fits any face shape.
- Excellent peripheral vision.
- 100% UV protection.
- Anti fog lens.
- Split Silicone strap.
- Unique RAS buckle system is easily adjustable and reduces water resistance and vibration.
- Stiffer Silicone attaches buckles to mask, maintaining proper tension.
- Bi-Silicone construction for softer feel.
- Comes with storage pouch.