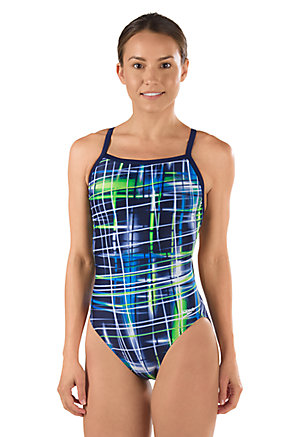 Make waves in the pool wearing this printed swimsuit designed to improve performance. PowerFLEX Eco construction results in a fabric that won't sag or bag for a suit that always looks new, while special core-control compression offers a slimming fit at the waistline.

-PowerFLEX Eco fabric, made from 100% post-consumer waste nylon yarn, is good for the environment and even better for swimmers.
-Offers 4x more compression than standard fabrics and is twice as strong.
-Retains its shape up to 10X longer than traditional swimwear fabrics.
-Flyback provides excellent support and freedom of motion.