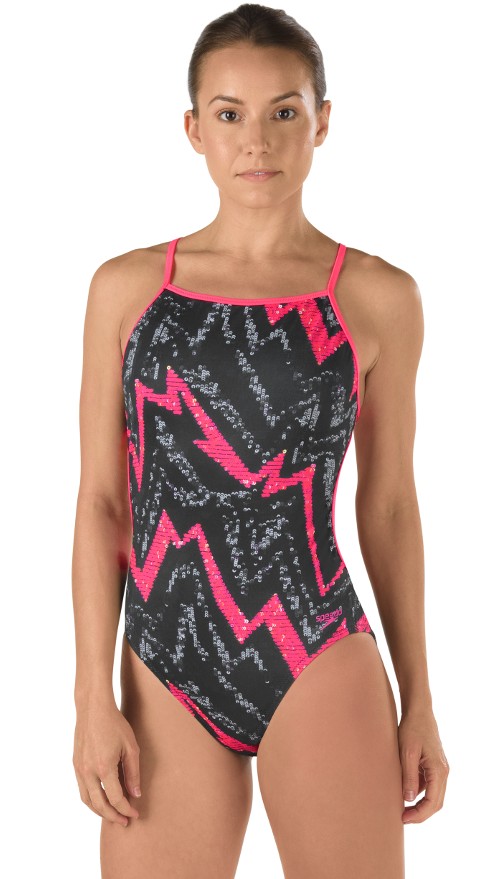 SPEEDO Female Printed Tie Back 1 - Piece

- Speedo Flipturns suits are taking a bold new look featuring trendy patterns and prints.

- Constructed of sleek ProLT fabric, offering outstanding comfort, support and value.

- The perfect choice for all swimmers looking for a more coverage in their training suit.

- Soft, subtle finish moves nicely with the body.